I posted on our facebook page last night after attending a birthday party for my niece.  I promised I would share this awesome party favor idea…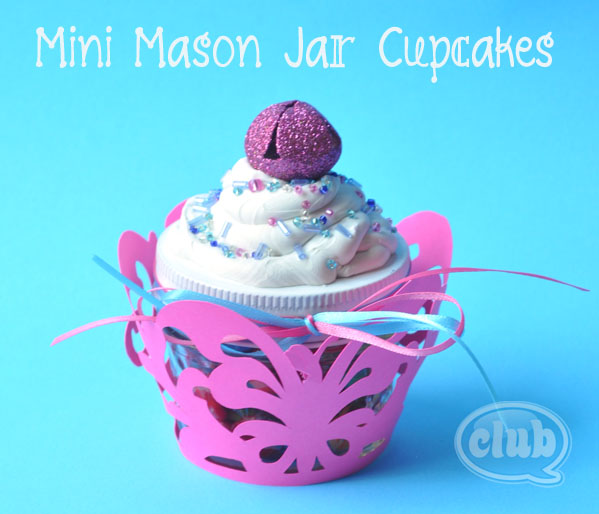 Easy Directions:
For a festive cupcake candy jar design, I used a mini 4 oz mason jar, small tube and seed beads for sprinkles, and a glittery bell for a cherry. I also started by spray-painting the lid with white spray paint.
After the lid was dry from the white spray paint, I also used a hot glue gun to glue the top to the screw part of the lid so that it was one solid piece before I "caulked" the frosting on. This one is as easy as it looks. Using a caulk gun (with a wide hole cut on the gun so that it comes out pretty thick) I squirted the caulk in a spiral, much like if I was frosting a real cupcake. Then I sprinkled on beads for sprinkles, and pressed on a cute glittery bell. You could also use a round bead there too. Then the hardest part was just to let it dry. I let this one dry overnight as well, before filling it with candy. This time I took the small packages of M&M's from our leftover Halloween candy, and opened them up to fill the jar. It took about 6 mini packages to fill the jar. Finish off with tying some coordinating ribbon around the lid and you are done! I couldn't resist putting a cute cupcake liner around the jar too! This is like desk art and a sweet treat all in one. = )
You could use any type of cupcake liner to go with your theme!  :)  If you want to see the step by step instructions and pictures, go here!